about Bullet Express Courier
Bullet Express Courier India – same day on demand intra-city courier and delivery service in 60-90 minutes exactly when you need it. Place an order and our system will find the most suitable delivery partner nearby.

Completely hassle-free. No need to register to deliver your products
Express delivery with Bullet Express Courier.
Hours delivered back to the business
SOX compliance in Settlement process automation
Success rate of bot case completion
For functional release of OBT, RTS and OGS
The challenge for the Bullet Express Courier App is to provide a seamless and efficient experience for users in managing their courier services. Here are some of the key challenges that the app needs to address:
User-Friendly Interface: The app should have an intuitive and user-friendly interface that allows users to easily navigate through different features and functionalities. 

Courier Tracking: One of the main challenges is to provide real-time tracking of courier packages. The app should integrate with the courier company's tracking system and provide accurate and up-to-date information on the status and location of packages.

Efficient Booking and Scheduling: The app should allow users to book and schedule courier services conveniently. 

Secure Payment Options: The app should offer secure and reliable payment options for users to complete their transactions. 

Notifications and Alerts: The app should send timely notifications and alerts to users regarding their courier shipments. 

Customer Support and Feedback: The app should provide easy access to customer support channels, such as live chat, email, or phone support. 
Overall, the challenge for the Bullet Express Courier App is to deliver a seamless, reliable, and user-friendly experience for managing courier services. 
Digital Kranti India took a systematic and comprehensive approach to develop the Bullet Express Courier App. Here is an overview of the approach they followed:
Requirement Analysis: The development process began with a thorough analysis of the client's requirements and objectives. 

Design and Prototyping: Once the requirements were gathered, the design phase commenced. 

Technology Selection: Based on the project requirements, Digital Kranti India selected the appropriate technology stack for app development. 

Development and Testing: With the design and technology in place, the development phase commenced. The development team at Digital Kranti India followed agile methodologies, breaking down the project into smaller tasks and iterations. 

Deployment and Support: After successful UAT, the Bullet Express Courier App was deployed to the Google Play Store and Apple App Store. 
Throughout the entire development process, Digital Kranti India maintained effective communication with the client, providing regular updates and seeking their input and feedback. This collaborative approach ensured that the Bullet Express Courier App met the client's expectations and delivered a seamless and user-friendly experience for managing courier services.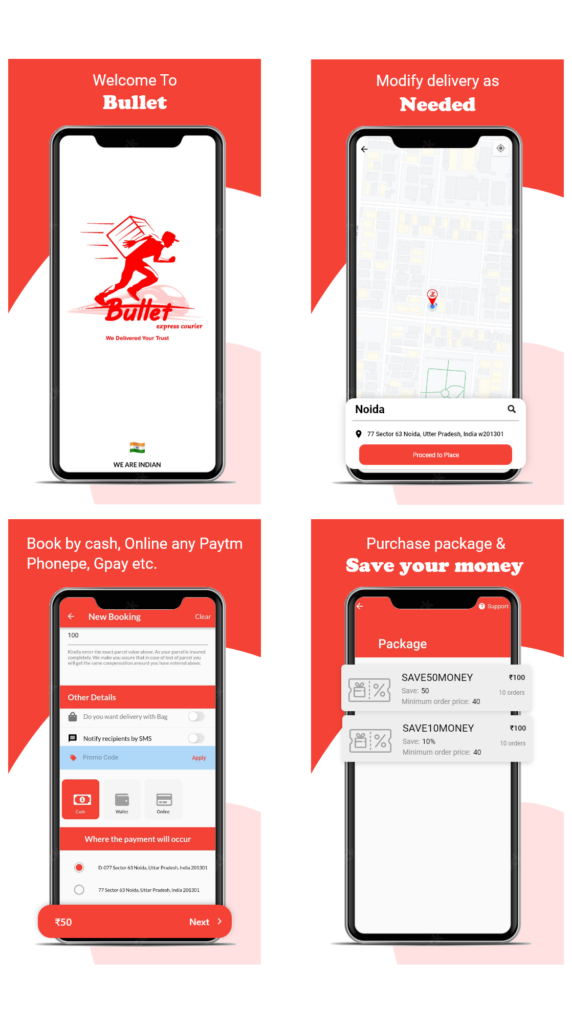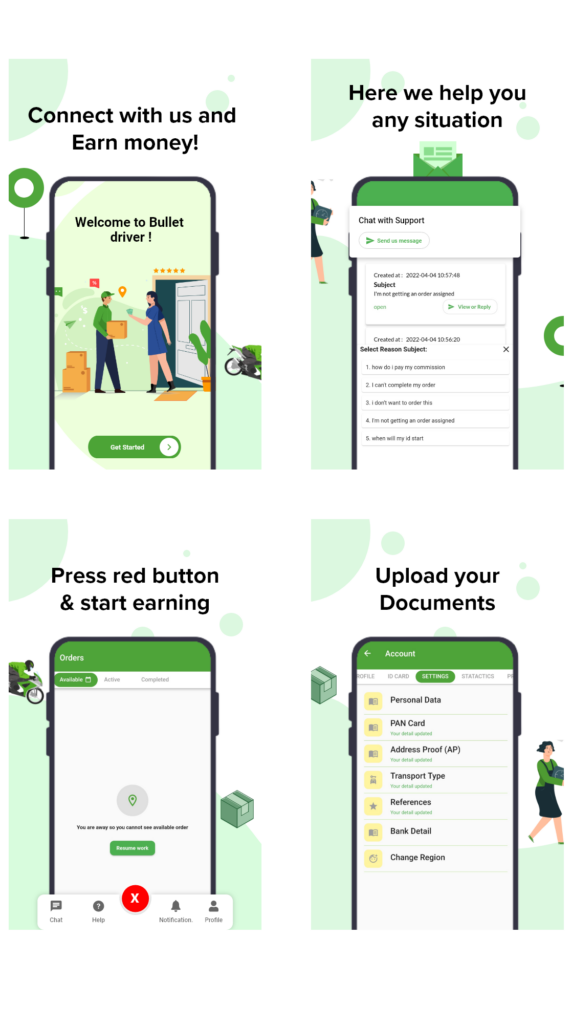 The technology that we use to support Paysafe
Ready to reduce your technology cost?